Lists
Lists are used for grouping attendance like an attendance sheet.
Used for events, daily check-ins, class attendance for one day, and more.

Profiles
A unique visitor's record on our database.
Used for customers, members, visitors, students, employees.

Recurring Lists
Auto-repeating lists that duplicate based on your schedule.
Used for classes, daily sign-in sheets, multiple day events.


QR Passes
Create and share private (individual) QR code passes with visitors on your Profiles database, these QR passes can be scanned with the iPhone & iPad OneTap App for verification and faster check-in.


Attendance Reports
Download attendance reports with attendance totals.

Public QR Code
Print a QR code for a specific list, visitors can scan and check-in on any desktop or mobile device.

Public Check-in Link
Share a check-in link for any list, people can check-in or register using this link.

Multiple Devices
iPhone or iPad device running the OneTap app (designed for admins or visitor facing kiosk). Note - Visitor's devices do NOT count toward the device limit.


Alerts
Alerts that admins receive when a visitor check-ins. Alert text is customizable.


Collaborators
Cloud based platform allows you to add multiple collaborators (team members) to your organization's account.

Dedicated Support
We prioritize your support tickets when using our online chat during our regular support hours (Tue-Fri from 12 PM - 3 PM US Eastern).


iPad Kiosk
Turn your iPad into a visitor self check-in kiosk. Customize with your brand colors and logo.
Note - OneTap does not sell iPads, our app is designed to work on most iPads ¹.

API
Sync OneTap profiles and registrations with custom forms and export check-in data. E.g. JotForms, WordPress, LMS systems, custom database.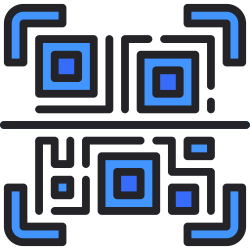 Custom Barcodes / QR Codes
Integrate OneTap with existing QR codes or barcodes that your visitors are already using. E.g. Student bar codes, Employee badges, etc.


Check-in Codes
Assign profiles a unique code, this code can be used on the public check-in methods like iPad Kiosk app and public check-in links instead of profile name. E.g. Student ID, Employee ID, Visitor Number, ...


Custom Reports
Need a custom report for your organization? We can export attendance data in different formats like PDF, Excel, and more. E.g. State audit report, Internal reports, ...


Custom Credit / Points
Use your own custom credits/points system. E.g. 1 check-in = 5 credits, 1 hour of check-in = 1 credit.